By Franklin D. López, former United Press International & The Associated Press new-writer
@trueblue51 (Twitter) Facebook-Fuerza Estadista, Medium, Pinterest, Instagram
Only PBS Frontline exceptional documentary titled Virus-What went Wrong! outlines and exposes the cover-up policies of the China's Chinese Communist party in persecuting Chinese doctors blowing the whistle on the origin and transmision of the Covid-19 virus in the city of Wuhan with a population of 11.01 millions in Central China. Dr. Li Wenliang alerted in the Chinese social media the out-break of new SARS type Virus causing pneumonia and fever in early January. The Chinese government has a formidable high tech Internet surveillance Platform and as soon a Dr. Wenliang message crossed the computer screens, a squadron of the national Police was sent to visit Dr. Wenliang. He was admonished and was forced to sign a document of absolute silence or else.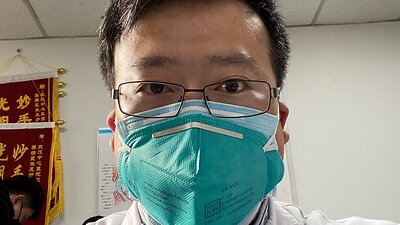 After Dr. Wenliang statement millions of citizens of Wuhan visited their friends and relatives during the holidays spreading the virus globally.
A complete timeline of the coronavirus pandemic
December 31, 2019 Chinese Health officials inform the WHO about a cluster of 41 patients with a mysterious pneumonia. Most are connected to Huanan Seafood Wholesale Market. January 1, 2020 Huanan Seafood Wholesale Market closes. Chinese authorities identify a new type of coronavirus (called novel coronavirus or nCoV).
Dr. George Gao China CDC Director calls Dr. Robert Redfield and alerted him on the Covid-19 virus spread. January 7, 2020 January 11, 2020 China records its first death. Since then the Chinese government has maintained a policy of absolute secrecy denying information to the World Health Ogranization which is highly curious! First coronavirus case outside of China is reported in Thailand. January 13, 2020 First US case is reported: a 35-year-old man in Snohomish County, Washington. January 20, 2020 January 23, 2020 Taiwan alerted China on virus spread. Virus! Wuhan is placed under quarantine, Hubei province follows within days. WHO declares a global public-health emergency. January 30, 2020 President Trump bans foreign nationals from entering the US if they were in China within the prior two weeks. January 31, 2020 First death outside China is recorded in the Philippines. February 2, 2020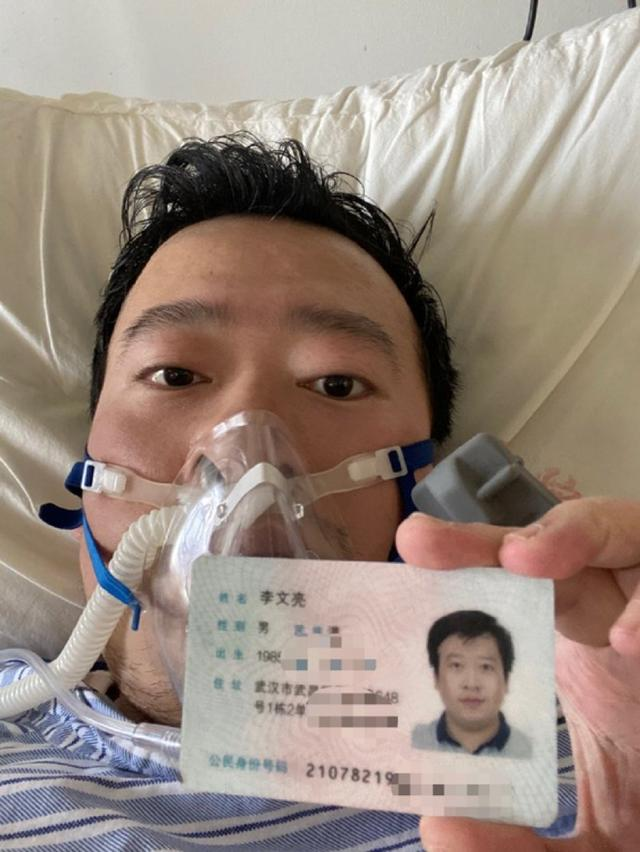 On February 7, 2020 Chinese whistleblower Li Wenliang dies. US citizen dies in Wuhan – first death of an American citizen. February 8, 2020 Death toll in China surpasses that of the 2002-2003 SARS epidemic, with 811 deaths recorded. February 9, 2020 February 11, 2020 WHO announces that the new coronavirus disease will be called "COVID-19." Coronavirus cases start to spike in South Korea. February 12, 2020
On February 26, 2020 wwwfranklindelanolopez.com publishes report of "How a Pandemia Spreads and measures to contain it. ." Iran outbreak begins. February 19, 2020 Italy outbreak begins. February 21, 2020 February 29, 2020 US reports first death on American soil. March 3, 2020 Coronavirus cases begin to sharply increase in Spain, marking the start of its outbreak. Italy places all 60 million residents on lockdown. March 8, 2020 WHO declared the outbreak a pandemic. March 11, 2020 President Trump bans all travel from 26 European countries. March 11, 2020 A US national emergency is declared over the novel coronavirus outbreak. March 13, 2020 A leaked federal plan warns the new coronavirus pandemic "will last 18 months or longer" and may come in "multiple waves" of infections. March 17, 2020 China reports no new locally spread infections for the first time since the pandemic began. March 19, 2020 New York City confirms 21,000 cases, making it the biggest epicenter of the outbreak in the US. March 23, 2020 Total confirmed cases in the US reach 82,404 — the highest in the world — surpassing China's 81,782 and Italy's 80,589. March 26, 2020 Italy reports the highest single-day death toll for any country: 919. March 27, 2020 More than 1/3 of humanity is under some form of locked down. March 31, 2020 Roughly 80% of all Americans are under locked down, as 35 states issue stay-at-home orders. March 31, 2020 Globally, authorities report almost 922,000 confirmed cases of COVID-19th awith 656,000 being active and ongoing cases, roughly 193,000 recoveries, and 46,000 deaths.
The Chinese government refused to share vital information of the genetic codes and structure of the Covi-19 virus with International health organizations. This has raised many questions as to the validity of the argument that China is covering it's foot print of the spread of the virus in order to avoid accountability to the World community! Why?
The evidence of covering-up the origin and the spread of Covid-19 raises the interest in the international community as to the possibility of filing cases at the International Criminal Court at the Hague against the Chinese government . China's government knowingly allowed millions of it's citizens from Wuhan to travel around the world, spreading the virus. It is an item of great interest to conduct and intense investigation on the curious fact that China with 1.2 billions inhabitants has 86,976 Cases of infections and Puerto Rico with 3.2 millions citizens ha 107,158 While the United States China's principal global power competitor has 19 millions. What's wrong with this picture? In March 17,2021 The Wall Street Journqal published a story
It is also curious that with the evidence at hand the western world has not filed a case of reparation against China before the International Court at the Hague. The coronavirus pandemic will end up costing Americans $16 trillions, far more than anyone predicted when the virus first emerged in the U.S. back in according to a new study released on Monday December 28, 2020.
The study, published in the Journal of the American Medical Association, was co-authored by former Treasury Secretary Lawrence Summers and Harvard University economist David Cutler. Summers was also a top economic adviser to Presidents Barack Obama and Bill Clinton and is a former president of Harvard.
Their estimated cost includes a theoretical estimate for the value of a human life, and is spread out over the next decade. It also relies on an estimate that the eventual U.S. death toll from the pandemic will more than triple by the end of next year.
Will the Bide-Harris administration has the will to file a reparation suit against China at the International court at The Hague? Just look at the numbers by countries that reveals that he small numbers of Covid-19 case in China loudly calls and mandate for and international or a United Nations review on the cover up and the reparations costs to governments world wide for their ineptitude and responsibilities. We shall see!
Last month, the U.S.-China Economic and Security Review Commission held a hearing on the United States' growing reliance on China's pharmaceutical products. The topic reminded me of a spirited discussion described in Bob Woodward's book, Fear: Trump in the White House. In the discussion, Gary Cohn, then chief economic advisor to President Trump, argued against a trade war with China by invoking a Department of Commerce study that found that 97 percent of all antibiotics in the United States came from China. "If you're the Chinese and you want to really just destroy us, just stop sending us antibiotics," he said.
In order to address the growing security and safety concerns about Chinese-made pharmaceuticals, some suggest that the United States switch to India as an alternative API supplier. However, doing so would be no different from rearranging the deck chairs on the Titanic. It is true that many Indian pharmaceutical firms are leading API manufacturers but India depends on China for sourcing nearly three quarters of APIs in generic drug formulations. The disruption in the supply chain notwithstanding, switching to India for the supply of APIs would only make the drugs sold in the United States more expensive: APIs and chemical intermediates from China are 35 to 40 percent cheaper than Indian ones. Moreover, India has its own drug safety problems as well. In 2013, a generic drug maker in India pled guilty to drug safety charges, which included shipping batches of adulterated drugs, having incomplete testing records, and inadequate programs to assess drug quality. According to a former executive of the company, this was only a fraction of the safety issues the Food and Drug Administration (FDA) could identify in overseas plants.
Last month Senator Marco Rubio and Congresswoman Jeniffer Gonzalez submitted a bill in order to make Puerto Rico the principal platform to manufacture pharmaceutical products for the United States and eliminate the danger of depending on Chinese pharma products. The Congress woamn said then, "This bicameral initiative encourages companies that are currently producing pharmaceuticals and medical devices abroad, to relocate to the U.S. "The fact that these manufacturers that produce essential health materials for the American market are not within our reach, especially in times of crisis, represents a threat to the national medical supply chain. With this bill, we seek to correct this, offering federal incentives to these companies in exchange for job creation and capital investment, so that they relocate to American soil, specifically in places with high levels of poverty, designated as "Distressed Zones," explained the Congresswoman. Puerto Rico pharmaceutical industry has a reputation for high and strict manufacturing standards with the FDA as it's oversight entity.
Moving these large companies to places with high levels of poverty rates will translate into a large investment in the area that, eventually, would help to transition them to stronger economic zones, generating the rise of small businesses and offering well-paying jobs
Despite the plaudits, China in fact sat on releasing the genetic map, or genome, of the virus for more than a week after three different government labs had fully decoded the information. Tight controls on information and competition within the Chinese public health system were to blame, according to dozens of interviews and internal documents." Does China has an international legal responsibility to the international community to pay for the damages caused by their tort behavior? Will the International community demand at the International Criminal Court restitution to all the countries affected by the COVID-19 Pandemia? In March17, 2021 the Wall Street Journal published a story with the title: "How the WHO's Hunt for Covid's Origins Stumbled in China" about the cover up and resitance of the Chinese authorities to ba transparent in providing information on the origins of the spread of Covid-19. The qrticle said: "The WHO asked the U.S. to recommend government experts for the team, but it didn't contact the three that Washington put forward, according to current and former U.S. officials. Another U.S. scientist was selected for the team. Beijing hasn't publicly identified most Chinese participants or shared critical raw data on the first confirmed cases and possible earlier ones…"What should have been a timely collaborative scientific inquiry has become slower, harder and more opaque. The world now risks never finding an answer to the virus's origins."
At the end of December 2019 and through early January 2020, Chinese health authorities repeatedly told the public that the outbreak of what would come to be known as COVID-19 was under control and that there was no clear evidence of human-to-human transmission. In the new PBS FRONTLINE documentary China's COVID Secrets, a health care worker from Wuhan Central Hospital, one of the hospitals hardest hit in the pandemic's early weeks, says it was an open secret among hospital workers that the disease, which authorities were then calling a viral pneumonia, was spreading from person to person And the Chinese government covered it up!
For more information watch PBS 's Front Line: China's Covid Secrets". Here is the link: https://www.pbs.org/wgbh/frontline/film/chinas-covid-secrets/?utm_source=Iterable&utm_medium=email&utm_campaign=ICYMI&utm_content=19